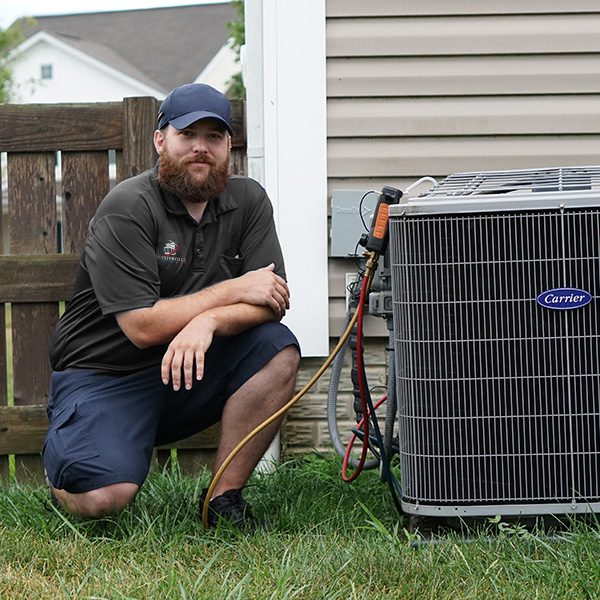 A/C Services in Westerville, Ohio
If you're looking for air conditioning services in Westerville, Ohio, you've come to the right place! We offer a wide range of services, including installation and repair. Our technicians are trained and knowledgeable, so we'll be able to fix any issues with your system right away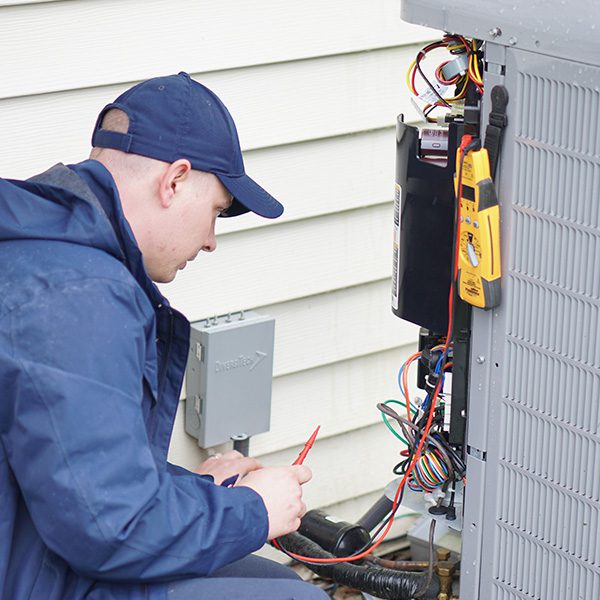 AIR CONDITIONER REPAIR IN WESTERVILLE, OHIO
When you turn on your air conditioning unit, you should feel cool, refreshing air almost instantaneously. If your AC needs repair, we'd be happy to fix it. Your comfort is our top priority, and Westerville Air Conditioning & Heating is committed to making sure your home is as welcoming and refreshingly cool as you want it to be. Save money on a diagnostic service call today!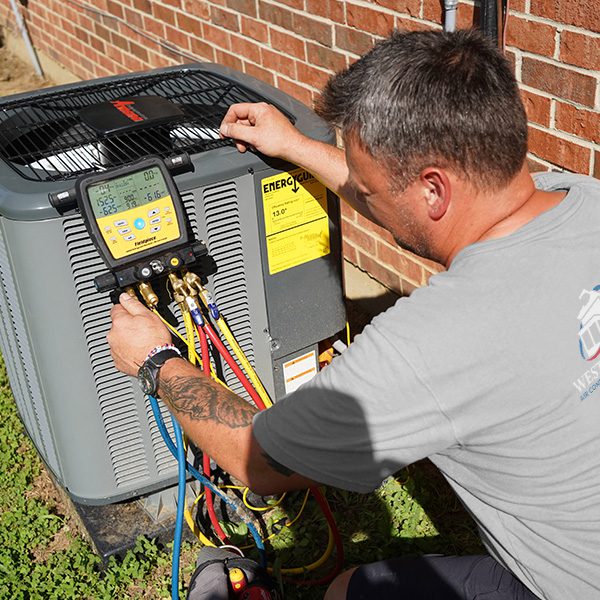 A/C MAINTENANCE IN WESTERVILLE, OHIO
What's worse than realizing your A/C is non-responsive on the first hot, sticky day of the year? Avoid these stressful situations by scheduling regular maintenance with us at Westerville Air Conditioning & Heating. Schedule services today! We make it easy with our 12-Month Service Maintenance Agreement. We know that keeping your system running smoothly is a priority for you and your family.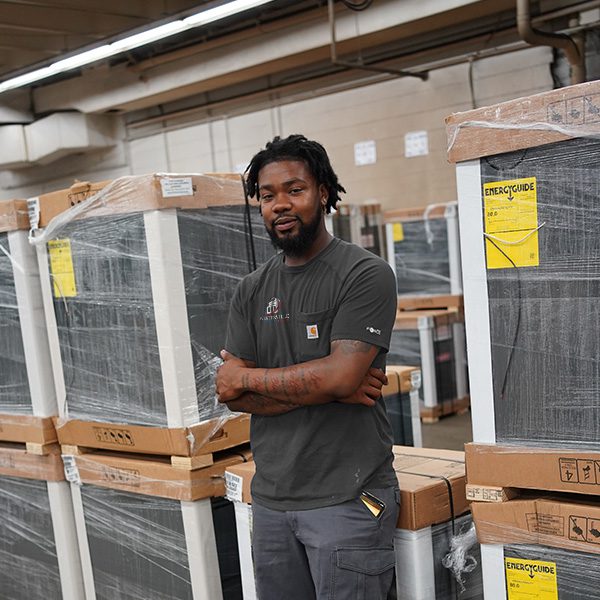 A/C INSTALLATION
IN WESTERVILLE, OHIO
Did you know that your Westerville, Ohio home's air conditioning unit should be replaced after about 15 years? If you're not sure what to do, we can help!
Our technicians can examine your system and make the determination whether to repair it or replace it. We will help you save money on energy bills and repairs over time. Call us today for a diagnostic service call!
Schedule a Diagnostic Service Call Today!

Is your cooling system showing signs of a breakdown? If you're unsure what's wrong with your heating or cooling system, we can perform a Diagnostic Service Call to determine exactly what your system needs. Schedule this diagnostic service call today!
4 COOLING EFFICIENCY TIPS
We at Westerville Air Conditioning & Heating hope you enjoy a nice cool summer in your comfortable sanctuary from Ohio's heat. To add to that comfort, we present some money-saving tips to keep your home cool for less money while increasing the life of your home cooling system:

Use Thermostat Properly

Use your thermostat efficiently by setting it to a temperature you find comfortable and that provides humidity control, if necessary. The less of a difference between the indoor and outdoor temperatures, the lower your overall cooling costs will be.
Seal Windows

Keep that hot air from the outside from leaking inside by sealing cracks and openings in your home, utilizing caulk and weather stripping while keeping your home's insulation up to par.

Utilize Window Coverings

Use your windows to keep out the heat by installing window coverings to prevent heat gain through your windows during the day. Find out about window treatments and coverings that can improve energy efficiency.

Schedule Seasonal Maintenance

Keep your home cooling system running efficiently, for years to come by scheduling regular maintenance. This will curb monthly costs and prolong your system's lifespan.
Buy Today, Pay Over Time
With HVAC Financing
You work hard for your money. So why not treat yourself to a new HVAC system?
At Westerville Air Conditioning & Heating, we believe in giving our customers the best possible financing options so that they can achieve maximum comfort in their homes without breaking the bank. We want you to be able to spend your hard-earned dollars on what matters most to you: your family's comfort.
Your HVAC system accounts for around half of the energy used in your home every month. Every hard-earned dollar spent towards upgrading your heating or cooling system will save you money in the long run.
Commonly Asked A/C Questions
When should I call for air conditioner repair?
You may start noticing issues if your air conditioning unit is nearing 10-15 years of age. Don't live in discomfort! If you're experiencing any of the following, contact us immediately.
The unit is blowing hot or warm air
The airflow is not powerful or consistent
You've found moisture and leakage around the unit.
Strange or unusual noises coming from the unit
Unsure of what's wrong with your cooling unit? Schedule a diagnostic service call today!
What is A/C refrigerant?
Refrigerant is a compound typically found in either a fluid or a gaseous state. It readily absorbs heat from the environment and can provide refrigeration or air conditioning when combined with other components such as compressors and evaporators.
How does a central A/C system work?
The typical central air conditioning system is a split system, with an outdoor air conditioning, or "compressor bearing unit" and an indoor coil, which is usually installed on top of the furnace in the home.
Using electricity, the compressor pumps the refrigerant through the system to gather heat and moisture from indoors and remove it from the home.
Heat and moisture are removed from the home when warm air from inside the home is blown over the cooled indoor coil. The heat in the air transfers to the coil, thereby "cooling" the air.
The heat that has transferred to the coil is then "pumped" to the exterior of the home, while the cooled air is pumped back inside, helping to maintain a comfortable indoor temperature.
Central air conditioning can also be provided through a package unit or a heat pump.
Ready to schedule services? Give us a call today!