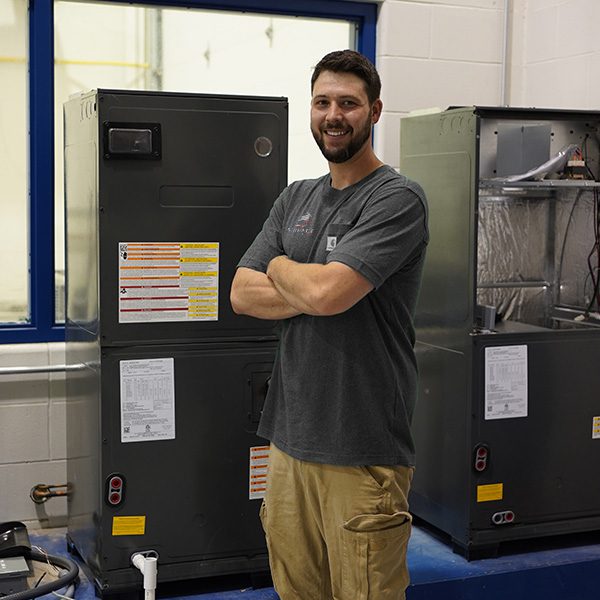 Furnace Installation in Westerville, Ohio
We know you've been busy and haven't had the time or energy to get your furnace replaced, but winter is coming, and it's not going to wait for you! We understand what it's like to live with an old furnace—it's noisy, inefficient, and doesn't warm your home very well. And we also know how hard it is to find time or energy to replace something that isn't working well enough, but we're here to help make it easier for you.
Our technicians are licensed and insured, so you can rest assured that they'll be able to get your new system installed quickly and efficiently. We've been in business since 1972 and have built our reputation on providing top-quality workmanship at competitive prices.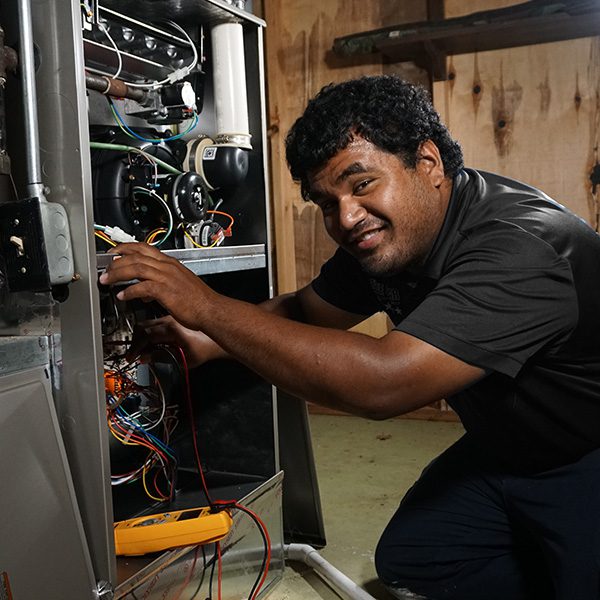 Get a Free Quote on Furnace Installation Today!
Are you in the market for a new furnace unit for your Westerville, OH home? Our install team has installed thousands of different types of furnace systems all over Central Ohio. Our team is knowledgeable and can answer any and all questions about your furnace. We only carry products from trusted HVAC manufacturers like Amana, Carrier, Trane, Goodman, and more. Get a free online estimate from us for air conditioner installation. We'd be happy to come out and assess your HVAC system!
$0 Instant Online Estimate
Free Estimate
4 Good Reasons to Replace Your Old Furnace


Consistent Repairs

Do you find yourself calling for furnace repair often? You may save money by investing in a brand new unit.
Utility Bills

An old furnace could be wasting energy, which is a waste of money!

Slow or No Heat

If your unit is simply not performing, it may be time to replace.
Buy Today, Pay Over Time
With HVAC Financing
You work hard for your money. So why not treat yourself to a new HVAC system?
At Westerville Air Conditioning & Heating, we believe in giving our customers the best possible financing options so that they can achieve maximum comfort in their homes without breaking the bank. We want you to be able to spend your hard-earned dollars on what matters most to you: your family's comfort.
Your HVAC system accounts for around half of the energy used in your home every month. Every hard-earned dollar spent towards upgrading your heating or cooling system will save you money in the long run.
Commonly Asked Furnace Questions
How do I know when I should replace my furnace?
Consider the age of your unit. The average life expectancy of furnaces these days is 15-20 years. If your furnace is younger than 15 years old, you should look into repairing it. If it's older than 15-20, you may want to start shopping around.
Also, consider how much money you've spent on repairs in the past few years. If the cost of repair is greater than the cost to replace, we'll recommend a replacement.
Why is replacing my furnace important?
Modern, high-efficiency furnaces can be up to 95% fuel-efficient — chances are slim that your 15-year-old furnace can compete with this efficiency. There are many factors that can help you make the decision of whether to replace or repair. Consider all factors, such as age, number of prior repairs, the status of the unit, etc. Our highly skilled technicians can help you weigh your options during a diagnostic service call.
What does a furnace installation entail?
To install the most efficient HVAC system in your household, a detailed inspection will first be performed by our expert installers. The inspection will include things like your home's ductwork, insulation, refrigerant piping, electrical service, wiring, thermostat, condensate piping, flue piping, flue terminations, chimney liner, slabs, filter, driers, registers, grills, drain pans, and evaporator coil.
Want more information? Call us today!