WHAT IS INDOOR AIR QUALITY?

Indoor Air Quality (IAQ) refers to the air quality within and around buildings and structures, especially as it relates to the health and comfort of building occupants. Understanding and controlling common pollutants indoors can help reduce your risk of indoor health concerns.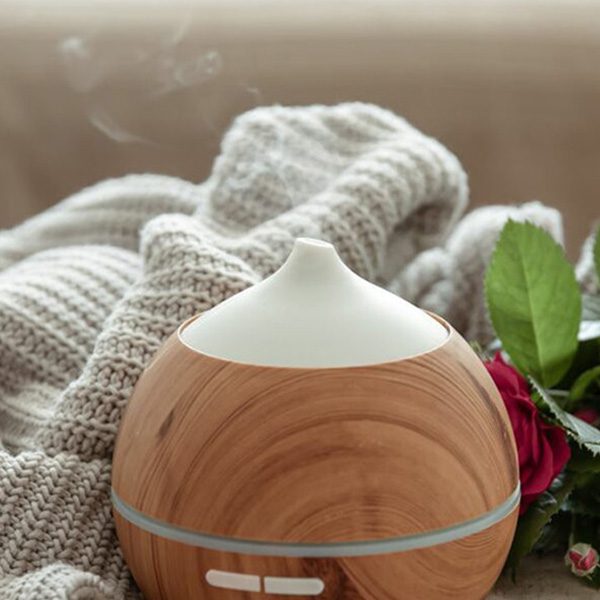 A humidifier is a device that increases the moisture in your home. The ideal relative humidity is somewhere between 30-50%. When it's too low or too high, you will experience issues, such as mold, mildew, dry skin, and bloody noses.
Benefits
Improves the quality of your sleep
Control viruses and bacteria
An effective way to protect your skin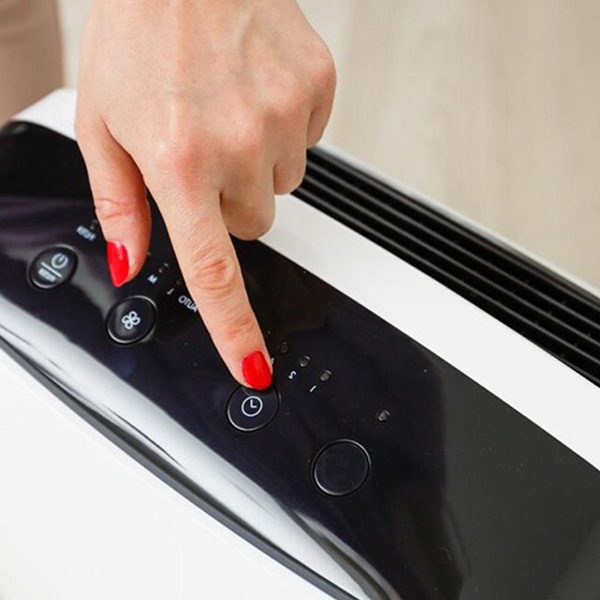 A dehumidifier is an appliance that reduces and maintains the level of humidity in the air in your home, usually comfort reasons. They also help eliminate musty odor and prevent the growth of mildew by removing water from the air.
Benefits
Removes musty smells
Hinders growth of dust mites
Minimizes condensation in your home
An air filter is a device that removes contaminants from the air in a room to improve your homes' indoor air quality inside your HVAC system. They also help to reduce costly repairs caused by the additional strain put on your HVAC system.
Benefits
Helps circulate cleaner air
Reduces respiratory diseases and airborne infections
Removes bad odors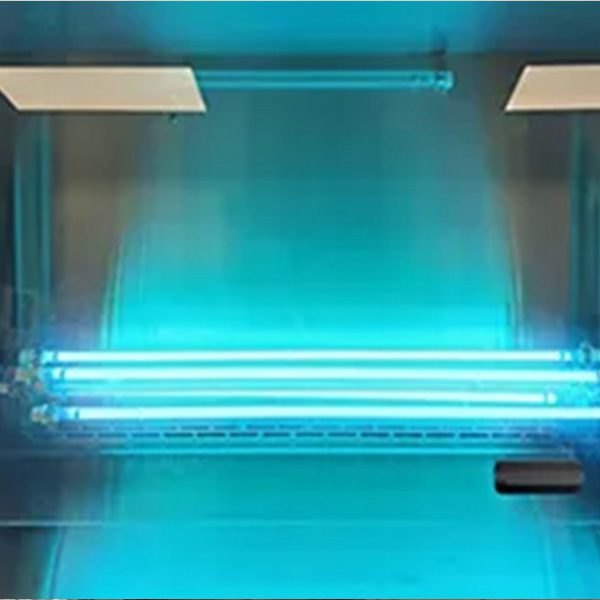 Expert UV Light Installation services have never been so affordable in Westerville and surrounding communities in the Greater Columbus, Ohio area.  As dust and allergens pass through the UV light, it kills allergens and neutralizes them instantly.
Benefits
Maintains a cleaner HVAC unit.
Kills viruses, bacteria, and germs
Removes VOC's (Volatile Organic Compounds)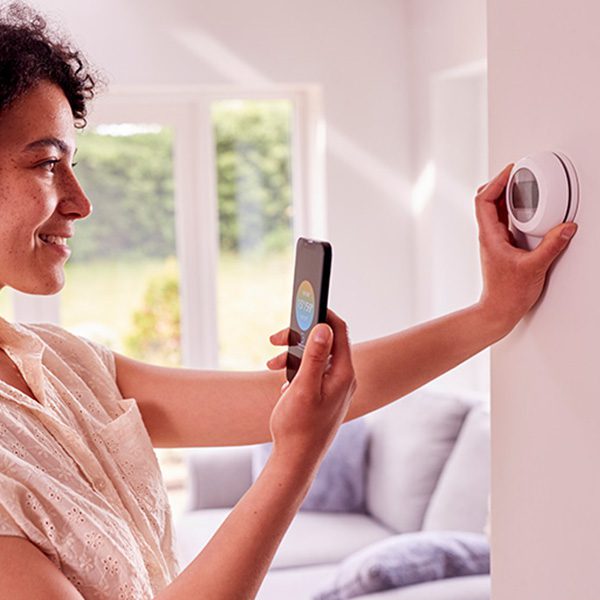 Modern-day smart thermostats are programmable and designed to use less energy, prevent waste, and lower costs. They are more advanced and have better control over the temperature and air quality in your home.
Benefits
Convenient to use
Keep your HVAC system optimized
Create consistent temperatures in your home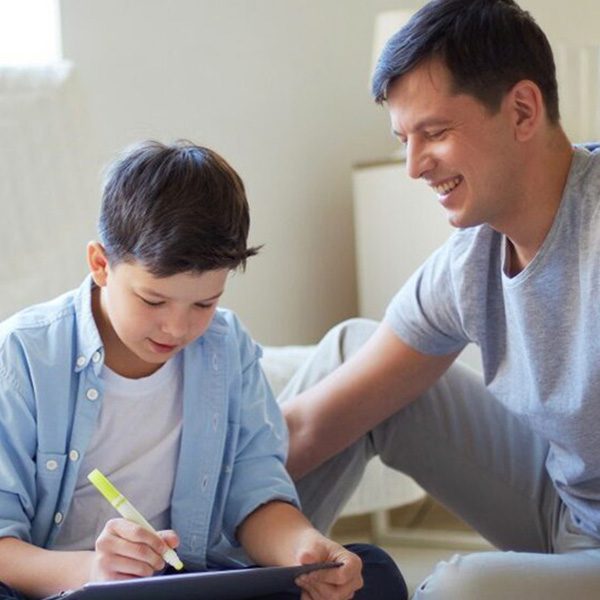 If you need to improve your air quality and purify the air in your Westerville, Ohio home or building at an affordable price, experts say ionization is an option you should consider now. Almost all who've already done so unanimously agree. When you install an iWave-R in your Westerville, Ohio home, you won't look at air purification systems the same. People who install an iWave-R enjoy cleaner, fresher air across the board at a fraction of the cost of an expensive air purification system.
4 SIGNS THAT YOU MIGHT NEED TO IMPROVE YOUR AIR QUALITY


Humidity Issues

Too little humidity and you may suffer effects of dryness. Too much humidity and you may find mold or mildew in the home. You can regulate these levels with a Humidifier.
Uneven Temperatures

Cold and warm spots may be a sign of poor air quality.

Foul Odors

Nasty odors could be a sign of mildew or mold growth, which infiltrates the air you breathe.

Excessive Dust

Excessive dust buildup typically means you have a clogged air filter that needs to be replaced.
Buy Today, Pay Over Time
With HVAC Financing
You work hard for your money. So why not treat yourself to a new HVAC system?
At Westerville Air Conditioning & Heating, we believe in giving our customers the best possible financing options so that they can achieve maximum comfort in their homes without breaking the bank. We want you to be able to spend your hard-earned dollars on what matters most to you: your family's comfort.
Your HVAC system accounts for around half of the energy used in your home every month. Every hard-earned dollar spent towards upgrading your heating or cooling system will save you money in the long run.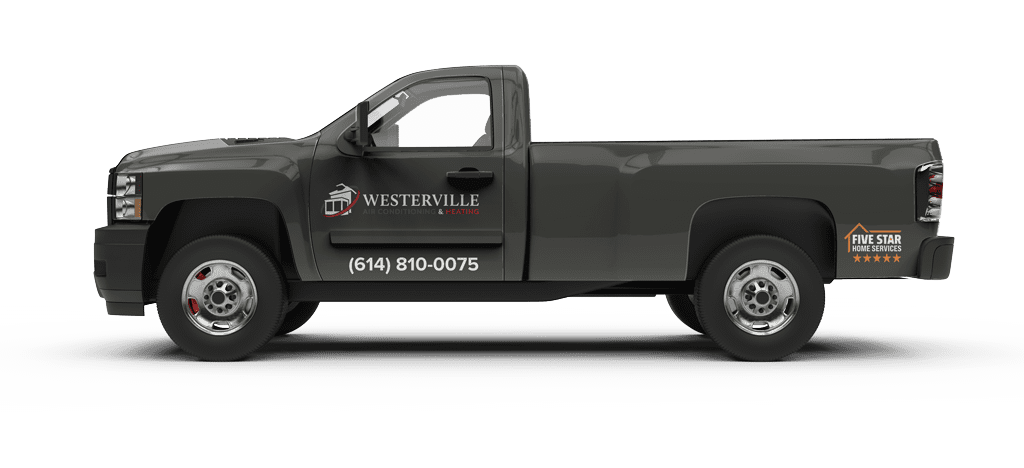 Westerville Air Conditioning & Heating Customer Reviews
Commonly Asked IAQ Questions
What symptoms are often linked to poor Indoor Air Quality?
It is common for people to report one or more of the following symptoms:
Dryness and irritation of the eyes, nose, throat, and skin
Headache
Fatigue
Shortness of breath
Hypersensitivity and allergies
Sinus congestion
Coughing and sneezing
Dizziness
Nausea
People generally notice their symptoms after several hours at work and feel better after they have left the building or when they have been away from the building for a weekend or a vacation.
What are the different types of pollutants?
Here are examples of common indoor air contaminants and their main sources:
Carbon dioxide (CO2), tobacco smoke, perfume, body odors – from building occupants.
Dust, fiberglass, asbestos, gases, including formaldehyde – from building materials.
Toxic vapors, volatile organic compounds (VOCs) – from workplace cleaners, solvents, pesticides, disinfectants, glues.
Gases, vapors, odors – off-gas emissions from furniture, carpets, and paints.
Dust mites – from carpets, fabric, foam chair cushions.
Microbial contaminants, fungi, molds, bacteria – from damp areas, stagnant water, and condensate pans.
Ozone – from photocopiers, electric motors, electrostatic air cleaners.
How often should I replace my air filters?
Generally speaking, every 90 days.
How regularly you should install new air filters could depend on the following:
Air filter model
Complete indoor air quality
Number of pets
Household size
Air pollution levels and construction around the house
What Indoor Air Quality products could improve my allergies?
It depends on what you're allergic to. If dust, pet dander, or certain chemical fumes bother you, an air cleaner and purifier can remove up to 95% of the particles that cause your sniffling, sneezing, and watery eyes. If you're sensitive to microorganisms like mold or pollen, add UV lamps. When ultraviolet lights are installed in your heating and air conditioning system, they emit an electrical charge that kills these tiny nuisances instead of allowing them to grow and recirculate through your home. UV lights also kill bacteria and viruses that cause colds, flues, infections, and other illnesses, so they are a great option for any home.