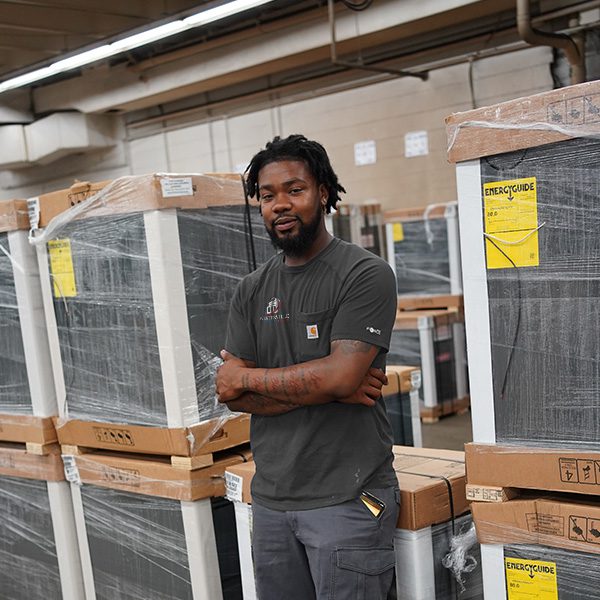 When To Replace Vs. Repair Your A/C Unit

At times, it can be difficult for homeowners to decide if their A/C system needs to be replaced or simply repaired. While taking into consideration the overall expenses associated with repairs, in the long run, we at Westerville Air Conditioning & Heating encourage homeowners to think about some other factors on whether it's time for a new A/C:
Does your home feel cool enough?
Is there adequate air flow?
Do you notice water leakage in or around the unit?
Does your unit make unusual sounds?
Are there warm "zones" in your home?
Does your AC take longer to cool your home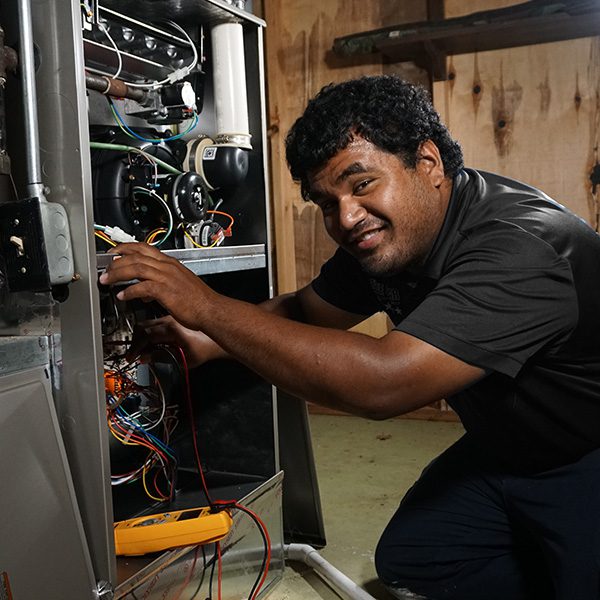 Get a Free Quote on A/C Installation Today!
Are you in the market for a new air conditioning unit for your Westerville, OH home? Our install team has installed thousands of different types of cooling systems all over Central Ohio. Our team is knowledgeable and can answer any and all questions about your A/C. We only carry products from trusted HVAC manufacturers like Amana, Carrier, Trane, Goodman, and more. Get a free online estimate from us for air conditioner installation. We'd be happy to come out and assess your HVAC system!
$0 Instant Online Estimate
Free Estimate
4 Types of Central Air Conditioning Systems


THE SPLIT SYSTEM

Split systems are the most common type of central AC systems in the U.S. It has the term "split" because it uses components both outside and inside. The inside component is called an air handler; it holds the blower and evaporator coil. The outside component is actually what the majority of people consider to be the "air conditioning unit" itself. If you have a furnace for central heating, you probably have this split system.
PACKAGED AIR CONDITIONERS

Packaged air conditioners combine electric air conditioning and a heat pump. These typically rest on the roof or just outside the home or commercial building. They are often the choice for commercial applications because of their small footprint and installation flexibility.

DUCTLESS MINI-SPLIT

For people looking to keep their home cool without a duct system, ductless systems are great options. While the other types of systems utilize ductwork to circulate the cool air coming from the AC, the ductless system doesn't. Ductless mini-split systems use an outdoor AC unit or heat pump, which runs to the air handling units in the different parts of the house.

THE HEAT PUMP

Heat pumps are a different kind of split system. Instead of an AC and a furnace, the heat pump works for both HVAC seasons, giving the homeowner heat during the winter and cool air during the summer. Similar to the split system, heat pumps have their air handler inside, and the actual heat pump case sitting outside, looking very much like an AC unit.
Buy Today, Pay Over Time
With HVAC Financing
You work hard for your money. So why not treat yourself to a new HVAC system?
At Westerville Air Conditioning & Heating, we believe in giving our customers the best possible financing options so that they can achieve maximum comfort in their homes without breaking the bank. We want you to be able to spend your hard-earned dollars on what matters most to you: your family's comfort.
Your HVAC system accounts for around half of the energy used in your home every month. Every hard-earned dollar spent towards upgrading your heating or cooling system will save you money in the long run.
Commonly Asked A/C Questions
How do I know when I should replace my A/C?
Consider the age of your unit. The average life expectancy of A/C units these days is 10-15 years. If your A/C is younger than 10 years old, you should look into repairing it. If it's older than 15, you may want to start shopping around.
Also, consider how much money you've spent on repairs in the past few years. If the cost of repair is greater than the cost to replace, we'll recommend a replacement.
Will a new air conditioner save me money over time?
Absolutely! An air conditioner that's just 10 years old may be as much as 60 percent less efficient than a brand new baseline unit. Today's energy-efficient models do a lot more cooling with a lot less electricity, keeping operating costs low.
Should I purchase a bigger unit than the one I'm replacing?
No. Bigger isn't always better. Don't be tempted to up-size your unit unless your old unit was incorrectly sized to begin with. A too-large unit will run infrequent short cycles, preventing it from removing humidity properly from your home and shortening its lifespan.