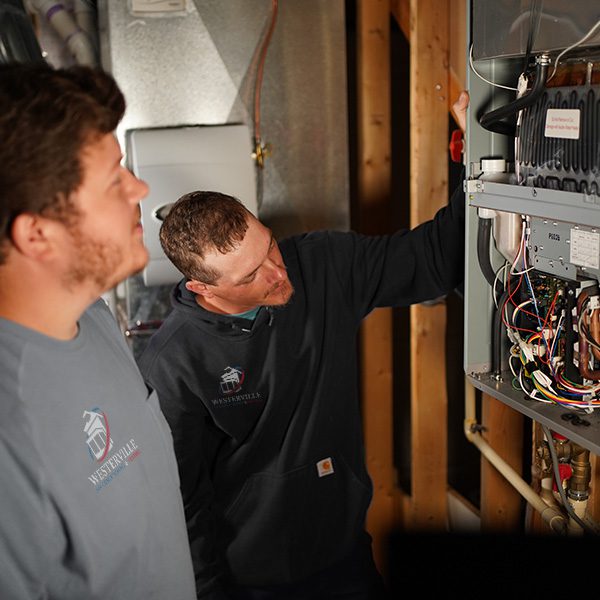 When to Repair vs. Replace Your Heating System

A good place to start is to consider the age of your unit. The average life expectancy of furnaces these days is 15-20 years. If your furnace is younger than 15 years old, you should look into repairing it. If it's older than 15-20, you may want to start shopping around. Technology improves every year, so it may be time to move toward a more modern, up-to-date unit. Another indicator of replacement is if you frequently need repairs, and these repairs are beginning to cost more than a new unit. And these are just a few comparisons.
Schedule a Diagnostic Service Call today and a technician will help you decide what the best options are.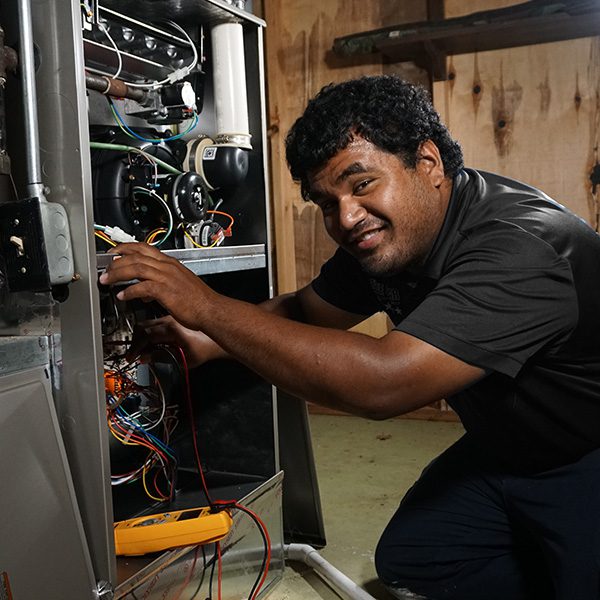 Save 10% on a Service Call Today!
Is your cooling system showing signs of a breakdown? If you're unsure what's wrong with your heating or cooling system, we can perform a Service Call to determine exactly what your system needs. Schedule this deal today!
10% off Service Call
Book Now
4 Signs You May Need A New Furnace

Ineffective Heating

A few common causes are a clogged burner, a clogged filter, faulty motor, or even a faulty thermostat.
Strange or Loud Noises

Do you hear banging or other strange noises coming from the furnace? A common reason is a defective ignitor.

Increased Utility Bills

When something is wrong with your furnace, it often burns more gas or electricity to compensate. Over the course of a month, this can really add up.

Frequent Cycling

Does your furnace turn on and off frequently? This could be due to a faulty thermostat, improper air circulation, or a clogged filter.
Buy Today, Pay Over Time
With HVAC Financing
You work hard for your money. So why not treat yourself to a new HVAC system?
At Westerville Air Conditioning & Heating, we believe in giving our customers the best possible financing options so that they can achieve maximum comfort in their homes without breaking the bank. We want you to be able to spend your hard-earned dollars on what matters most to you: your family's comfort.
Your HVAC system accounts for around half of the energy used in your home every month. Every hard-earned dollar spent towards upgrading your heating or cooling system will save you money in the long run.
Commonly Asked Furnace Questions
When should I call for furnace repair?
Chances are high that you'll run into some issues if your furnace is nearing 15-20 years of age. Don't live in discomfort! If you're experiencing any of the following, contact us immediately.
The unit is non-functioning
The unit is only blowing cold air
The ignition light is malfunctioning.
The furnace flame sensor does not detect flames properly.
The motor is showing signs of disrepair.
The thermostat is faulty.
Unsure of what's wrong with your heating unit? Schedule a diagnostic service call today!
What is carbon monoxide?
Carbon monoxide (CO) is a colorless, odorless, and toxic gas. The Environmental Protection Agency warns that at low levels of exposure, CO causes mild effects that are often mistaken for the flu. These symptoms include headaches, dizziness, disorientation, nausea, and fatigue.
If you're concerned about a potential leak, evacuate yourself and any other persons/pets from inside the home immediately. Use a phone located outside of the home to call your local gas utility and/or the fire department.
How is the efficiency of heating equipment measured?
The S.E.E.R. (seasonal energy efficiency ratio) is the amount of cooling your system will deliver per dollar spent on electricity. For example, a 3-ton unit may have a S.E.E.R. efficiency rating of 13, 14, or 15. The higher the S.E.E.R., the more efficient the system will be. The S.E.E.R. rating of any given unit can range anywhere from 13 to 17.