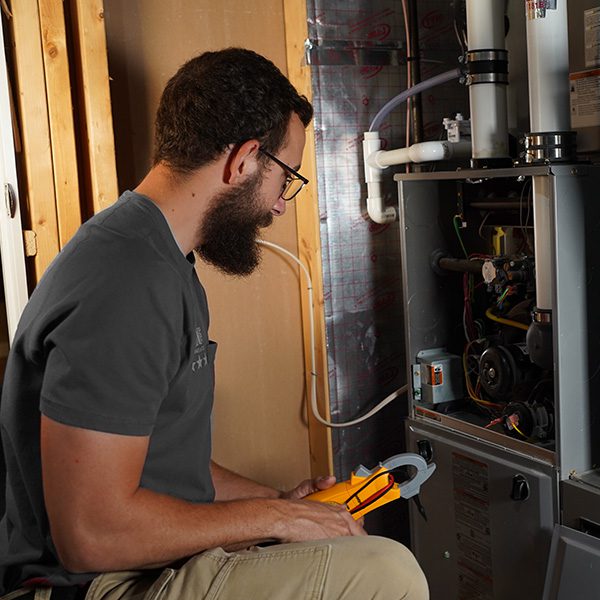 Furnace Maintenance Services
What Happens During a Maintenance Appointment?

During a furnace tune-up, a maintenance technician typically cleans and checks over all your heating equipment, identifying areas of wear and tear, and recognizing what needs to be done to ensure its longevity. A technician can recognize failing parts that are in need of replacement before they become a substantial problem. A tune-up alone often improves energy efficiency by up to 30 percent instantly.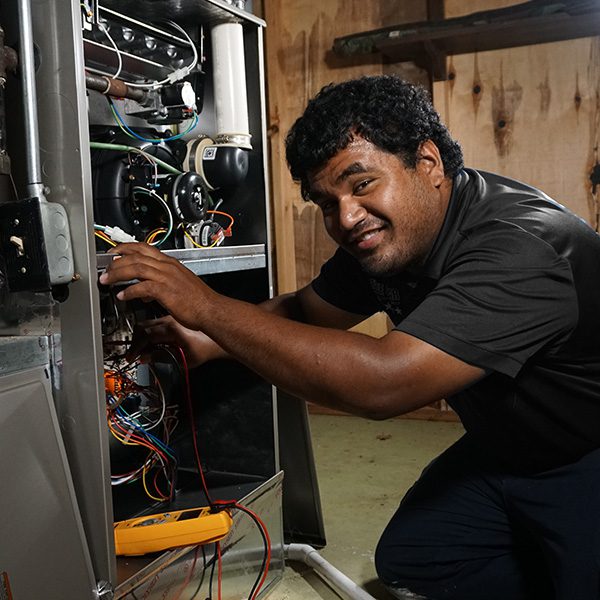 4 Signs Reasons Why You Should Maintainance Your Furnace
Your home's furnace should be serviced at least once each year to guarantee that it is running properly and in a safe manner. Furnace manufacturers themselves suggest annual inspections in addition to maintenance by a certified technician. Typically, their warranty terms are specific about the damage that is caused by improper maintenance. At Westerville Air Conditioning & Heating, we provide all the HVAC services you need: heating repair, maintenance, and new system installation. We can keep your warranty valid so you won't be caught off guard. Below are six reasons why you should have your furnace maintained regularly:

Ensures Proper Airflow

A damper is a device that regulates airflow in a heating or cooling system. Dampers can be used for different purposes. For instance, a pressure-control damper regulates the pressure within the heating system; a zone damper controls airflow to different parts or zones of the house. These dampers open and close to allow or restrict airflow.
Keeps you and your family safe
Your heating and cooling system is more than just a way to keep your home comfortable. It's also the best way to make sure you and your family are safe. That's why it's so important to make sure you're getting regular HVAC maintenance.
Maintenance keeps your family safe by improving indoor air quality, preventing breakdowns and making your home more comfortable. HVAC maintenance is the best way to ensure your family's safety.

Reduces the need for repairs

A clean furnace is a more efficient furnace. When you schedule an annual furnace maintenance visit, your technician inspects and cleans the components of your heating system. A clean furnace works more efficiently, saving you money on your energy bills.

Improves energy efficiency
A well-maintained heating and cooling system can help you save money on your energy bill. A preventive maintenance plan can help get your system running at close to peak efficiency, which could mean savings of up to 30 percent on your energy bill, according to the U.S. Department of Energy.
By having a technician inspect and clean your furnace or air conditioner once a year, you can reduce the risk of breakdowns and repair bills.
Buy Today, Pay Over Time
With HVAC Financing
You work hard for your money. So why not treat yourself to a new HVAC system?
At Westerville Air Conditioning & Heating, we believe in giving our customers the best possible financing options so that they can achieve maximum comfort in their homes without breaking the bank. We want you to be able to spend your hard-earned dollars on what matters most to you: your family's comfort.
Your HVAC system accounts for around half of the energy used in your home every month. Every hard-earned dollar spent towards upgrading your heating or cooling system will save you money in the long run.
Commonly Asked Furnace Questions
What's included in the Scheduled Maintenance Agreement (SMA)?
Life get's busy. We can take on the responsibility of maintaining your heating equipment for you! At Westerville Air Conditioning & Heating, we offer a Scheduled Maintenance Agreement to ensure your HVAC system is performing efficiently. Here's what's included:
1-Heating Tune-Up
1-Cooling Tune-Up
Priority Service
50% off Normal, After Hours or Holiday Diagnostic
10% off All Repairs
10% off Any Indoor Air Quality Equipment
What's the best way to extend the life of my unit?
Reducing usage is always helpful, so turn the thermostat up or down, as needed, to reduce usage when you're not at home. Changing air filters will prevent clogs. Regular check-ups can also help you ward off any potential trouble spots. Maintenance also keeps your warranty in good standing and is often recommended by manufacturers.
Ready to schedule services? Give us a call today!
What does a Furnace Tune-Up include?
Furnace Tune-Up and Safety Check includes
Check pilot assembly and ignition sequence
Check thermocouple or flame sensor
Check burner flame
Check humidifier and air cleaner
Check heat exchanger
Check for proper venting
Check fan control
Check safety device and electrical wiring
Check blower amp draw
Check belt (tension adjustment)
Check operation sequence
Check gas valve
Check and inspect the circuit board
Lubricate all accessible moving parts
Check for overall safe operation
Carbon monoxide safety test
Ready to schedule? Get this deal now!