Humidifier Services in Westerville, OH
You'll need a whole-house humidifier in your Westerville, Ohio area home this winter. The dry winter air can wreak havoc on your home as well as your health, and it makes it harder for your heating system to do its job. Dry air makes it harder for your body to regulate its temperature, so you may find yourself feeling chilled or overheated. Dry skin is another common problem during the colder months—especially if you have allergies or other respiratory problems that affect your nasal passages.
Whole-house humidifiers are simple to install and maintain, and they add moisture to the air throughout the entire house—a huge benefit over portable units that only work in one room at a time. If you need help choosing a whole-house humidifier or if you want someone to install yours, contact Westerville Air Conditioning & Heating today!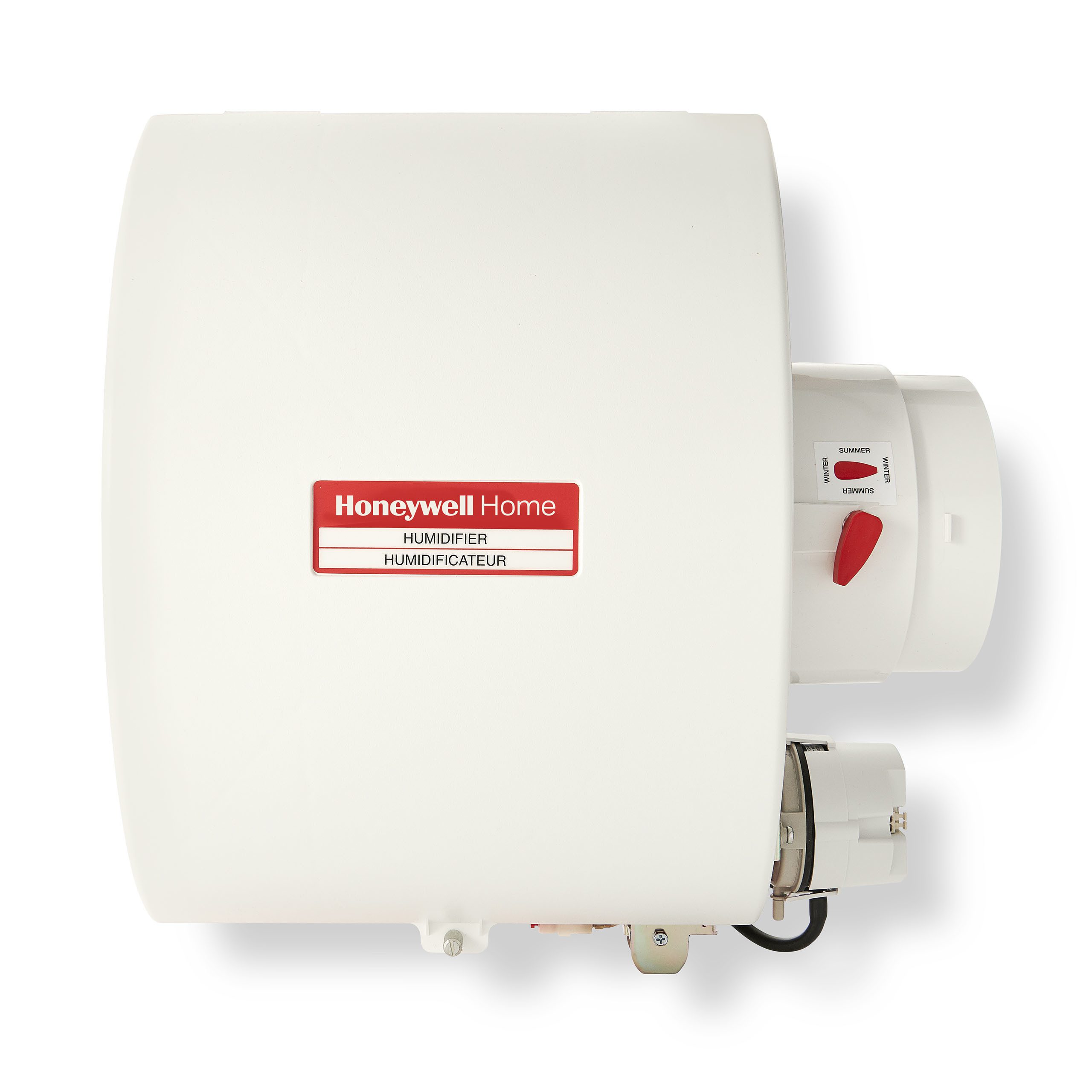 If you own a home in Westerville or the Columbus area and you've noticed how dry it gets during the wintertime, you should consider a whole-home humidifier. As the name suggests, humidifiers add moisture (or humidity) to the air in a home or building according to its needs. We have humidifiers for an entire home or building. Whole-home humidifiers can be linked with the fan in your furnace, HVAC system, or air handler to blow humidified air throughout the ductwork and into the home. We also offer the best prices on whole-home humidity control systems with expert humidifier installation.
Our Online Humidifier Deal
Adding humidity to dry air improves temperature regulation and comfort while reducing energy consumption and lowering utility bills. Install a whole-house humidifier in your space, and stay cozy with this balmy offer!
$699 Whole Home Humidifier
SAVE $200 | Regularly $899
3 Benefits of Humidifier Installation
Reduce the Risk of Illness

— Viruses and bacteria can't travel as well in moist environments during the winter. It is possible that using a humidifier might prevent you from catching certain types of illness during the cold season. In any case, dry air can cause all sorts of other breathing-related problems.

Comfortable Sinuses 

— Have you ever woken up with a dry nose that felt stiff during the winter? Even if you don't have a cold, winter air dries out the sinuses and lowers one's immunity to airborne microbes and other bacteria.  More moisture in the air means more comfortable sinuses.

Better Sleep

— If you or someone in your home snores at night, it might be related to dry sinuses, which makes snoring worse. A moist environment that has ideal humidity levels can soothe dry sinuses, lower snoring levels and bring you the comfort conducive to a good night's sleep.
How much maintenance does a humidifier require?
If you're interested in a humidifier that's maintenance-free and effective, you should consider the offer we have on our whole-house humidification systems. They require no maintenance and hook up to your water line as well as your HVAC system.
We Service All Brands of Equipment
We can service any brand of HVAC equipment, even if we didn't install your system originally. Here's a few of the trusted brands we work with directly:

Comfort You Can Count On.
Professional Humidifiers in Westerville, OH
We at Westerville Air Conditioning & Heating want to help you breathe easier by cleaning your air and giving you a healthier home with a humidifier. Humidifiers are a great way to increase the amount of moisture in your home or office. They're especially effective during the winter months when heating systems can dry out the air.
Our professionals will install and service any brand of humidifier you choose. We'll ensure that it's working properly and make sure it's operating safely. If you're not sure which model would be right for you, we'll provide recommendations that fit your needs and budget. If you need to replace an old model, we'll take care of the disposal process as well so that you don't have to worry about it.