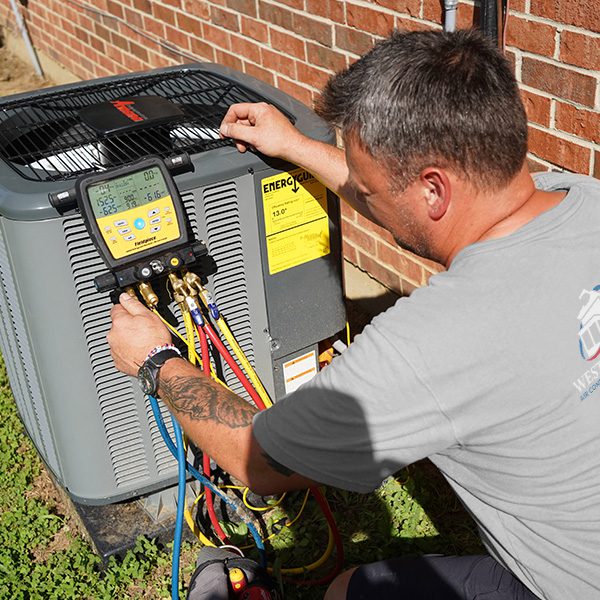 What Happens During a Maintenance Appointment?

As part of any A/C service call, our highly-trained technicians will inspect your air filter to determine if it's dirty or clogged up. If there is enough dirt or dust on your air filter, it will hinder airflow. Our technicians typically either clean your air filter or replace it if needed. They can also inspect your ductwork.
Air conditioner inspections typically include inspection of the motor, your blower, your drain lines, your coils, your operating pressures and temperatures, your return and supply lines, your refrigerant levels, and your connections.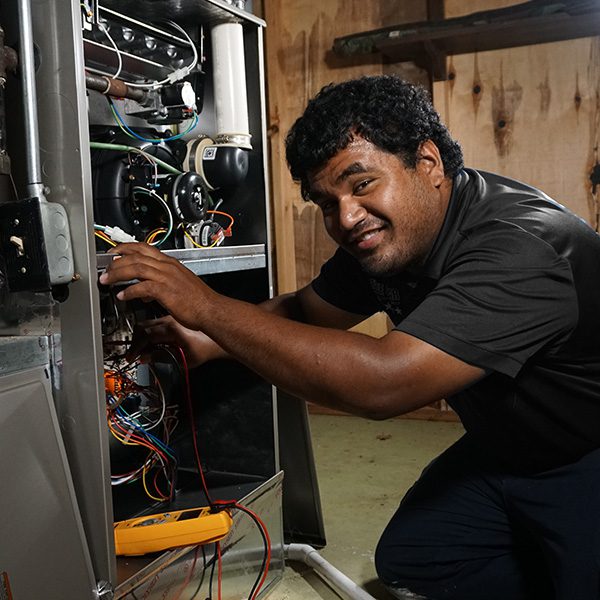 4 Signs Reasons Why You Should Maintenance Your A/C
Whether your A/C is malfunctioning, or if it's not running like it used to, or if you suspect it is close to the time for a replacement, Westerville Air Conditioning & Heating is here for all your HVAC needs, from standard preventative maintenance to new system installation. Below are just a few prevalent reasons why an A/C system needs standard maintenance:

Poor Airflow

A clogged air filter. This is the most common cause of weak AC airflow. If your filter is clogged with dirt and debris, it needs to be changed. You can use a vacuum or compressed air to remove debris from the filter. It's important that you change your filter regularly—at least every three months—to keep your AC unit running efficiently.
Hot and Cold Spots In the House
A hot or cold spot in the house is typically caused by an airflow problem. Either one room is getting too much airflow, another room is not getting enough airflow, or both. The inconsistency between rooms ends up resulting in noticeably different temperatures between the rooms.

High Energy/Utility Bills

If you're having trouble with your air conditioner, it might be time for a tune-up. Air conditioners use a lot of electricity, but inefficient ones will cause high electric bills. Dirty filters, duct leaks, failing parts (motors, capacitors, etc.), low refrigerant and lack of maintenance can all cause this problem.

Blower Fan Continuously Running
If a fan doesn't turn off when it should, there could be several reasons for this. For example, there may be a faulty thermostat or bad wiring. These problems are not easy DIY repairs and should be left to an HVAC professional.
Buy Today, Pay Over Time
With HVAC Financing
You work hard for your money. So why not treat yourself to a new HVAC system?
At Westerville Air Conditioning & Heating, we believe in giving our customers the best possible financing options so that they can achieve maximum comfort in their homes without breaking the bank. We want you to be able to spend your hard-earned dollars on what matters most to you: your family's comfort.
Your HVAC system accounts for around half of the energy used in your home every month. Every hard-earned dollar spent towards upgrading your heating or cooling system will save you money in the long run.
Commonly Asked A/C Questions
Should I turn my AC off when I'm not home?
It's better to leave it at a higher average temperature while you are gone daily. If you turn the system off, the system works harder when turned back on. It also will take the system a long time to reach the desired temperature. Thus, putting more strain on the unit.
What's the perfect temperature?
The idea is to stay within about 15 degrees of the outdoor air temperature. Many HVAC specialists recommend keeping the thermostat at or near 78 degrees while home. If the temperature is in the 90's and above, 78 will feel cool and the cost to maintain that temperature is much lower. This is also based on personal preference, of course!
What does a A/C Tune-Up include?
A/C Tune-Up and Safety Check includes
Check compressor amp draw
Check operation sequence
Inspect condenser coil
Measure temperature drop
Check valves
Check thermostat
Check contactor
Check motor capacitor
Check compressor capacitor
Check relays
Check drainage
Check motor amp draw
Check freon/refrigerant levels
Check and inspect electrical
Lubricate any accessible moving parts
Check discharge
Check overall operations ensuring that your system shuts down properly; preventing future issues.
Ready to schedule? Get this deal now!