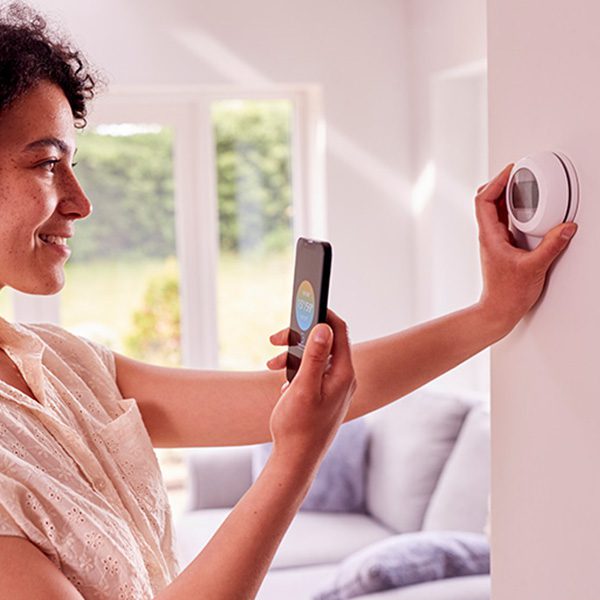 What is a Smart Thermostat?

Smart thermostats upgrade the previous generation of programmable thermostats, which you might have been familiar with. They provide greater control over your home's climate and air quality, with energy savings that help you do even more. You can adjust the temperature anytime from anywhere with a tablet, computer or smartphone.
Smart thermostats also contain additional features such as motion sensors and WiFi connections, in addition to software that helps you improve on any issues you might have experienced with programmable thermostats.
4 Benefits of Thermostat Upgrade


Track energy consumption and save money

The Google Nest Thermostat and other wifi-enabled smart thermostats help homeowners track heating and cooling consumption and utilize various energy-saving features. Google awards homeowners with "Leaf" badges for optimizing energy. They also offer user-friendly tips on ways their monthly energy reports help with even bigger energy savings. Ecobee and Nest help you keep track of your heating and cooling costs and they show it to you in an easy-to-read monthly report.
Reduce or Eliminate Human Error

Smart thermostats remember typical weekly schedule and predict your coming and going to optimize heatiung and cooling efficiency. They do this by making the necessary adjustments when you leave and when you get home to accommodate you. Homeowners who have to leave their furnace or A/C on all day while away especially appreciate the way their new smart thermostats (like the Google Nest Learning Thermostat) help them to regulate comfort levels in their home while saving money.

Keep an eye on your home

Having a smart thermostat installed by Westerville Air Conditioning & Heating comes with another benefit worth considering. These smart devices offer homeowners a window into their home when they are away. Just check the app that comes with the thermostat from anywhere in the world with access to the Internet. If you're away from home and want to make sure the heat is on or needs to be adjusted, this is priceless.

Money-saving settings

Money-savings is the name of the game when it comes to keeping our homes comfy at the lowest possible cost. Did you know you can save up to 10 percent off your overall home heating and cooling costs every year by adjusting the thermostat 7 to 10 degrees away from the usual level for at least 8 hours each day? The U.S. Department of Energy recommends homeowners try doing this at night time or while they're sleeping and if possible during the daytime as well when everyone is away at work or school in order to maximize energy savings.
Buy Today, Pay Over Time
With HVAC Financing
You work hard for your money. So why not treat yourself to a new HVAC system?
At Westerville Air Conditioning & Heating, we believe in giving our customers the best possible financing options so that they can achieve maximum comfort in their homes without breaking the bank. We want you to be able to spend your hard-earned dollars on what matters most to you: your family's comfort.
Your HVAC system accounts for around half of the energy used in your home every month. Every hard-earned dollar spent towards upgrading your heating or cooling system will save you money in the long run.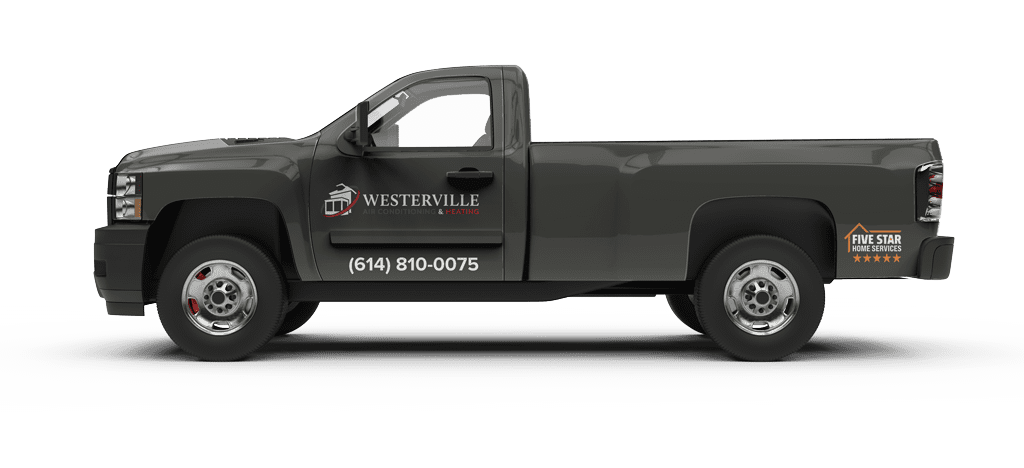 Westerville Air Conditioning & Heating Customer Reviews
Commonly Asked Thermostats Questions
What do you need to know before you buy a smart thermostat?
You can make your life easier by using a smart thermostat, but you'll still have to do some work. You'll need to answer all of the questions when you configure your thermostat. Most likely you'll be asked to set minimum and maximum temperatures, comfortable temperature ranges when you're home and away and more.
What is the most reliable smart thermostat?
While I can't guarantee they'll work equally well in every home, the four smart thermostats I recommend above — the Amazon Smart Thermostat, the Ecobee Smart Thermostat Premium, the Resideo Honeywell Home T9 and the Nest Learning Thermostat — all performed reliably during my testing.
Is it worth getting a smart thermostat?
Overall, smart thermostats are worth the price. Not only can they help you save money with easy lifestyle changes, but they can also provide an in-depth look at your energy usage like never before.